SPORTS
Bermuda Sun has the results from the Junior Caribbean Squash Championships 2014 team tournament.
---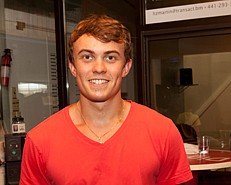 Micah Franklin is looking forward to his chance to hold his own against the top squash players in the world at the Commonwealth Games next week.
---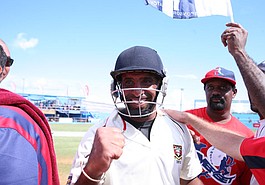 The Cup Match Classic battle lines were officially drawn on Thursday as the two club presidents went head-to-head at sponsor HSBC's Harbourview headquarters. Read more at www.bermudasun.bm.
---
A look at how various Caribbean islands, including Bermuda, have done at the Commonwealth Games.
---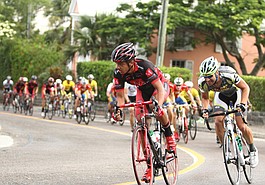 Top Bermudian cyclist Dominique Mayho hopes to finish with the fastest time among all Caribbean competitors in the road race at the Commonwealth Games in Glasgow.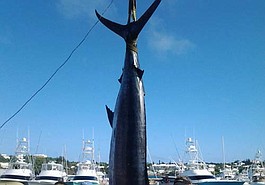 The Seahorse Anglers Club's 41st Annual Bermuda Billfish Tournament was lit up by a stunning 598lb Blue Marlin catch on Thursday. For picture, go to www.bermudasun.bm
---
Arantxa King says her partnership with mentor and Bermuda long jump team-mate Tyrone Smith has been crucial ahead of her second Commonwealth Games.
---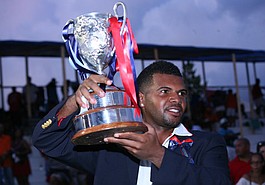 Somerset president Alfred Maybury said on Friday his club could be entering into a period of Cup Match dominance.
---
Bermuda's National Under-20 football team is aiming to finish their National Training Centre Invitational Tournament campaign on a positive note when they take on Chile on Friday.
---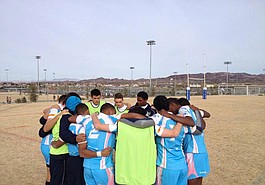 Bermuda will look to make it three wins out of three when they take on Turks & Caicos at 5pm on Friday in the NACRA Under-19 Championships in Trinidad & Tobago.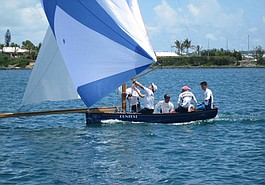 The rivalry between the two prominent Hamilton sailing clubs will be stoked once again today when they go head to head for the Howard Lee Memorial Trophy (6pm).
---
Nikki Butterfield, wife of Bermuda Ironman Tyler Butterfield, will return to the professional triathlon ranks at the Challenge Bahrain race on December 6.
---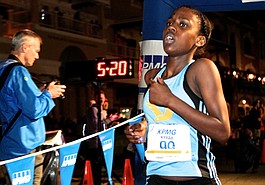 The Bermuda Olympic Association on Thursday announced the athletes who will represent Bermuda at the Summer Youth Olympic Games in China, 16-28 August 2014.
---
Western Counties Champions Southampton Rangers regained their crown at a canter on Saturday, hammering a depleted Willow Cuts side by eight wickets at Southampton Oval.
---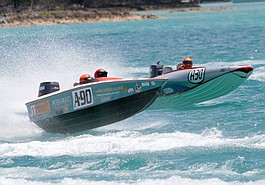 The Bermuda Powerboat Association hosted a stunning day's racing in St George's harbour on Sunday. Check out the results and pictures on bermudasun.bm
The Bermuda Sun bids farewell...
JUL 30, 2014: It marked the end of an era as our printers and collators produced the very last edition of the Bermuda Sun.