MARTIAL ARTS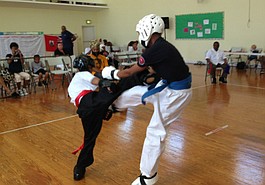 The Lepercq Memorial Martial Arts Tournament official results are online at bermudasun.bm.
---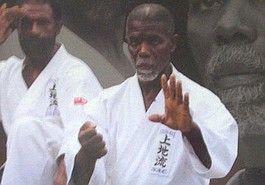 Sixty-six-year-old martial artist Eugene Ford took home first place in the 40-and-over category at the fifth Uechi World Cup.
---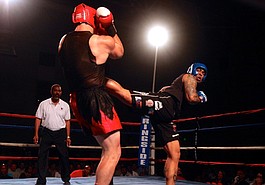 Home favourite Jermal Woolridge outskilled hulking kick-boxing opponent Joey Brozovich in Teachers Fight Night XVI's top-of-the-bill contest on Saturday night.
---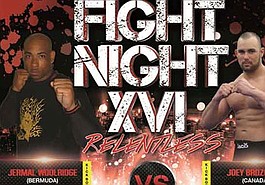 Jermal Woolridge can't wait to entertain his home crowd when he tops the bill at the Teachers Fight Night XVI: Relentless at the Berkeley Institute Gym on April 5.
---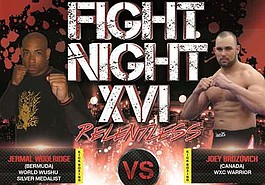 Bermuda martial arts star Jermal Woolridge is to headline Teachers RFC's Annual Fight Night on Saturday, April 5 at the Berkeley Institute gym.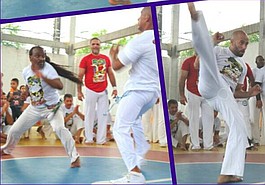 Ivan Outerbridge of Capoeira Camara – Bermuda, recently traveled to Brazil to represent Bermuda at a Capoeira Batizado e Troca de Corda (belt grading and changing of belts).
---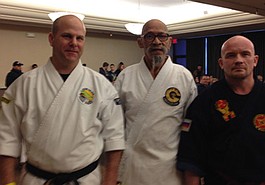 Bermuda Karate Organisation's Andrea McKey and Jasmyn Renfroe excelled in an open competition in Reston, Virginia.
---
The fifth Budo Cup Kumite Championships were held on Sunday at the Somersfield Academy Gymnasium - and were hailed a huge success.
---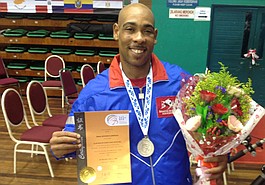 Bermuda sanshou fighters Jermal Woolridge, Sentwali Woolridge and Khalid Pitcher, and taolu athlete Garon Wilkinson will compete in the 1st NORCECA Wushu Tournament.
---
The 26th Skippy KICK was held on Sunday at Pembroke Sunday School of St. John's Church.
The top competitors in forms, weapons and sparring were decided after a keenly-contested Bermuda Arts and Fitness Academy tournament on Sunday.
---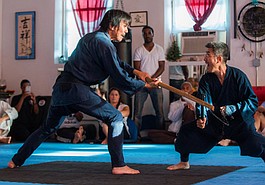 Japan's 'Last Ninja' Jinichi Kawakami gave a thrilling demonstration of ninjitsu techniques, including poison darts and a Kama Kama ball and chain
---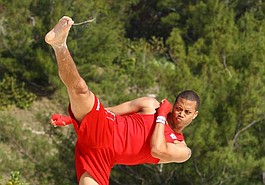 The Bermuda team taking part in the 12th World Wushu Championships in Kuala Lumpur, Malaysia from October 28 has been announced.
---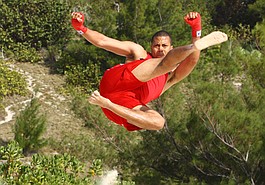 Martial artist Garon Wilkinson is hoping wushu will be added to the 2020 Summer Olympics. The sport is one of seven vying to be included, Don Burgess reported on Wednesday.
---
Two of Bermuda's most popular and most successful martial artists will put their skills to the test at the Police Black Tie Boxing Extravaganza.
The Bermuda Sun bids farewell...
JUL 30, 2014: It marked the end of an era as our printers and collators produced the very last edition of the Bermuda Sun.