BREAKAWAY
Norwegian Breakaway's Splash Academy Youth Team headed ashore to present activities at Sandys Secondary Middle School/Sandys 360 Centre on Thursday.
---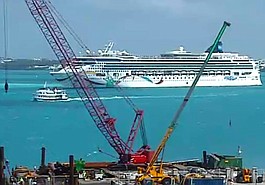 Construction work to repair Heritage Wharf will continue throughout the cruise season, the Bermuda Sun can reveal.
---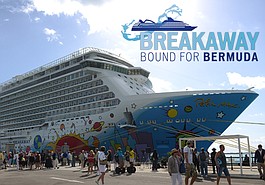 VIDEO: Our special series ends with some exclusive footage of the Norwegian Breakaway and its passengers in Dockyard, as well as the latest on Heritage Wharf.
---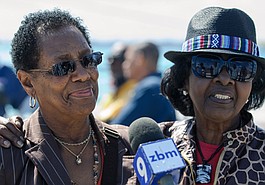 A Mother's Day present saw two Bermudians arrive on the island on the Breakaway on Wednesday.
---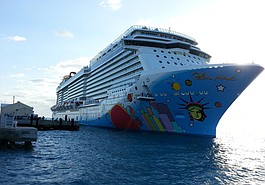 Dockyard was bustling with activity on Wednesday morning as locals stood in the cold to watch the Norwegian Breakaway's arrival.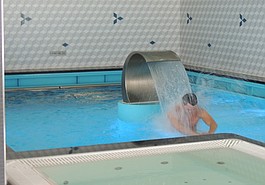 Don Burgess writes that Norwegian's newest ship, the Breakaway, mostly lived up to the hype.
---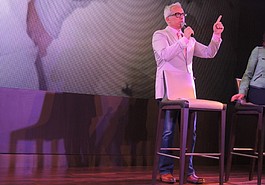 Iron Chef Geoffrey Zakarian is more impressed with Bermuda's golf courses than its restaurants.
---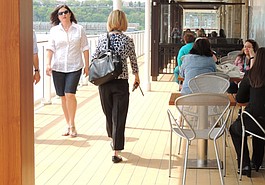 Premier Craig Cannonier and his wife Antoinette were on the Norwegian Breakaway last week for a two-day cruise after the ship's christening.
---
VIDEO: On a spectacular Wednesday morning of calm seas and fine weather, the Norwegian Breakaway arrived in Bermuda on her maiden voyage. Mikaela Pearman was there.
---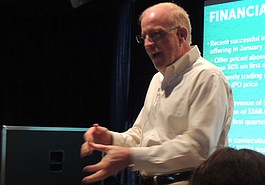 Norwegian CEO Kevin Sheehan has a special fondness for Bermuda - which is to be expected since he met his wife here.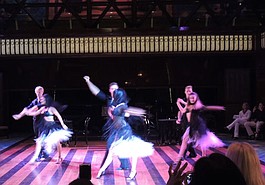 Local entertainers could get the chance to perform live on board the biggest ship to ever sail into Bermuda, the Bermuda Sun can reveal.
---
The Norwegian Breakaway headed into Heritage Wharf to become the largest ship ever to dock in Bermuda. The Sun team are in Dockyard to bring you video updates this morning.
---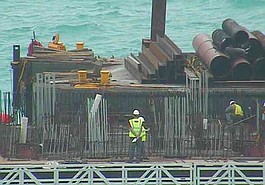 Work is expected to continue through Tuesday night to get Heritage Wharf ready for the Norwegian Breakaway.
---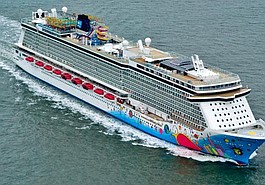 Government announced that public access to the North Arm (King and Heritage Wharfs) will be restricted to officials and public transportation vehicles on Wednesday morning.
---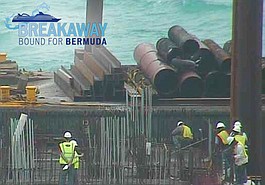 VIDEO: Maritime reporter Simon Jones, at the scene in Dockyard, has information on Heritage Wharf repairs with less than 24 hours before the Norwegian Breakaway's arrival.
The Bermuda Sun bids farewell...
JUL 30, 2014: It marked the end of an era as our printers and collators produced the very last edition of the Bermuda Sun.