SHIPPING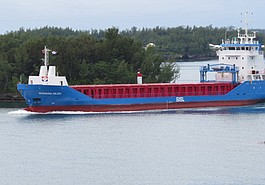 While this week marks the end of the good ship 'BDA Sun', it's just another week on the seas for the tireless crews that service Bermuda.
---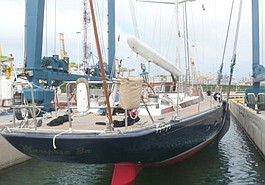 The South Basin in Dockyard could be transformed into a state-of-the art marina and boat yard, creating jobs and making the West End a hub for passing super yachts.
---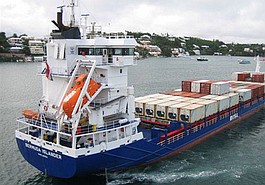 A passing container ship diverted into Bermuda at the start of this week to drop off a sick sailor.
---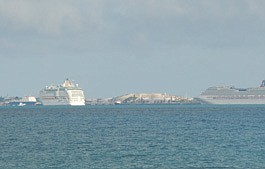 The Carnival Splendor arrived in Dockyard this morning after being diverted to Bermuda because of Hurricane Arthur.
---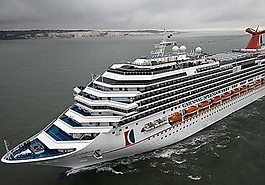 Dockyard will welcome an unexpected extra cruise ship, The Carnival Splendor, this weekend due to Hurricane Arthur.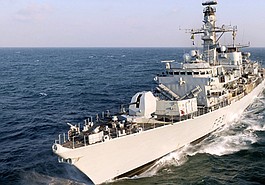 The Royal Navy's HMS Argyll returns to Bermuda on Monday morning to start a three-day visit.
---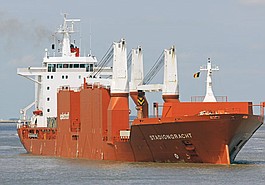 The Stadiongracht will arrive in Bermuda later this week to pick up a rather unusual cargo: yachts.
---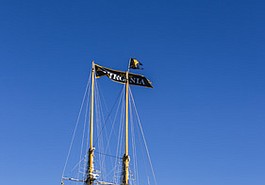 The schooner Virginia arrives in Bermuda on Wednesday after her latest trans-Atlantic voyage.
---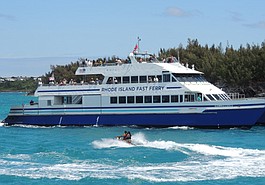 There are no plans to replace any of the island's old ferry fleet or tug boats with new vessels because it is too expensive.
---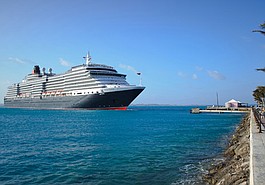 Dredging work on Bermuda's shipping channels could begin as early as this year, according to Transport Minister Shawn Crockwell.
The pontoons for the Fairmont Hamilton Princess new marina arrive in Bermuda on Wednesday on board the MV Capri.
---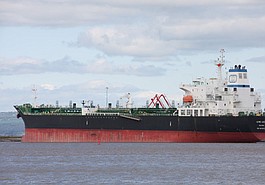 Two crew onboard a passing tanker were rushed into Bermuda at the weekend with suspected malaria.
---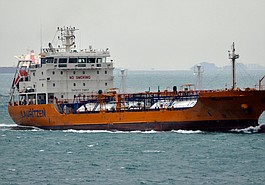 The bright orange form of the Helle Kosan will loom into view off St George's on Wednesday morning as the vessel arrives in Bermuda.
---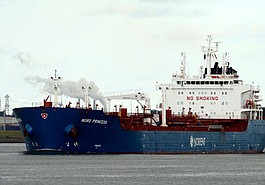 Three tankers will zero in on Bermuda this week to replenish the island's fuel supplies.
---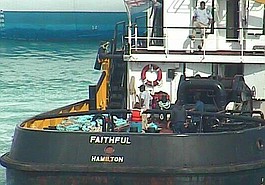 The crew from the tug boat Faithful attempted to help a passenger who missed her departing cruise ship, the Norwegian Breakaway.
The Bermuda Sun bids farewell...
JUL 30, 2014: It marked the end of an era as our printers and collators produced the very last edition of the Bermuda Sun.