OLYMPICS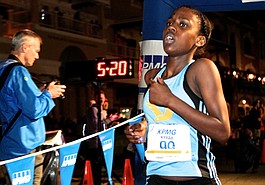 The Bermuda Olympic Association on Thursday announced the athletes who will represent Bermuda at the Summer Youth Olympic Games in China, 16-28 August 2014.
---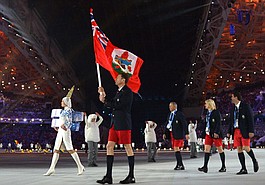 Olympic skier Tucker Murphy was presented with a uniquely minted pin from the International Olympic Association on Thursday.
---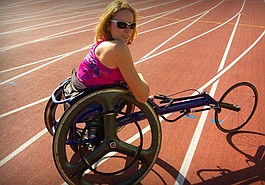 Paralympian Jessica Lewis and international triathlete Tyler Butterfield will be headliners in the Tokio Millennium Re 2014 Sprint Triathlon on Sunday, June 8.
---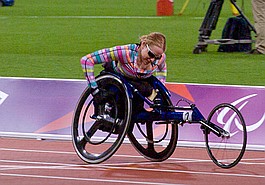 Bermuda paralympian Jessica Lewis began her track season with a strong showing at the Desert Challenge meet in Arizona on Saturday.
---
The Queen's Baton arrives from Belize tonight as the relay reaches its Bermuda leg.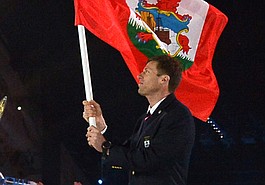 Tucker Murphy finished 84th in the 15-kilometre cross-country ski race at the Winter Olympics in Sochi on Friday.
---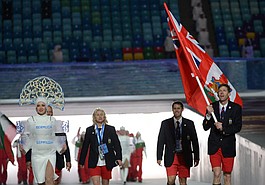 Cross country skier Tucker Murphy bore the Bermuda flag - and his knees - proudly at the Opening Ceremony of the Sochi Olympics. He wore traditional red Bermuda Shorts.
---
Bermuda CableVision and WOW, in a joint effort, have resolved the rights issues surrounding televised coverage of the 2014 Winter Olympic Games.
---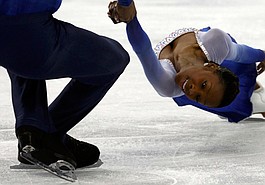 Vanessa James will be in action at the Sochi Winter Olympics starting Thursday when she competes in the figure skating pairs competition.
---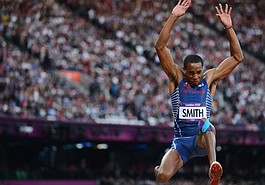 Tyrone Smith, Arantxa King, Roy-Allan Burch, Tyler Butterfield and Flora Duffy will each receive $1,000 per month as part of the IOC's Olympic Solidarity Programme.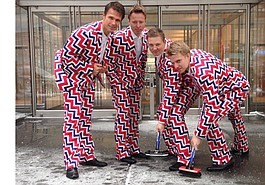 The Sochi Olympics have been dubbed the 'Mobile Games' because of the number of apps that have been designed.
---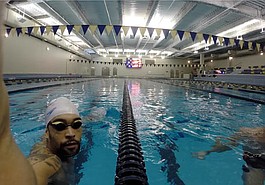 Bermudian swimmer Roy-Allan Burch is drawing inspiration from teammate and Olympic superstar Ryan Lochte as he chases his Olympic medal dream.
---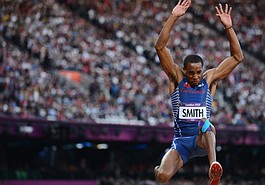 Philip Guishard, Bermuda Olympic Association, on Tuesday commented positively on the decision awarding regional broadcasting rights to the 2016 Olympics to CANOC.
---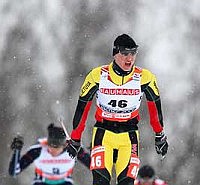 Cross-country skier Tucker Murphy is expected to be Bermuda's sole representative once again at the Winter Olympics, which takes place in Sochi, Russia in February.
---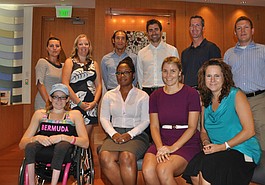 Tokio Millennium Re is helping Paralympian Jessica Lewis achieve her dreams as as she prepares to compete in qualifiers for the 2016 Paralympics in Brazil.
The Bermuda Sun bids farewell...
JUL 30, 2014: It marked the end of an era as our printers and collators produced the very last edition of the Bermuda Sun.