RUGBY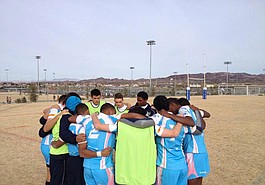 Bermuda will look to make it three wins out of three when they take on Turks & Caicos at 5pm on Friday in the NACRA Under-19 Championships in Trinidad & Tobago.
---
Bermuda staged a second-half comeback to beat a Trinidad & Tobago Club Select rugby side 14-7 in the NACRA Under-19 Championships at Fatima College Ground in Port of Spain.
---
Trinity College School has established a rugby trophy in honour of Bermudian Devrae Noel Simmons, who died in January.
---
Saracens defeated Bermuda Barbarians 48-14 to win the World Wide Currencies Atlantic Cup at the National Stadium on Saturday night.
---
The International Select XV will feature some top international rugby stars as they take on one of the top Premiership rugby teams in the Saracens.
CARIBBEAN CHAMPIONSHIP RUGBY GAME
Bermuda face an uphill challenge this weekend with a must-win game against arch rival Cayman islands on Saturday.
---
Saracens rugby team is back in Bermuda to share its knowledge with the island's youth and take on the Bermuda Barbarians.
---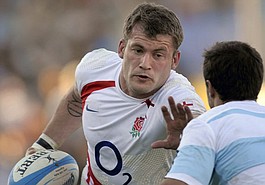 England star Mark Cueto is gearing up for some 'no holds barred' rugby when he arrives in Bermuda next month to take on Saracens.
---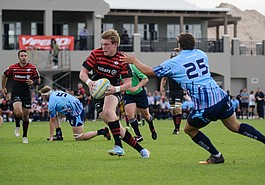 As part of the Saracens "The Big Game 2014" Fundraising Week in Bermuda, the coaches of Saracens have again agreed to hold a "Coach the Coach" seminar.
---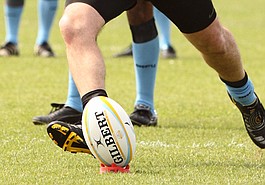 Bermuda went down 33-6 to USA South in their NACRA's North Caribbean Championship match on Saturday.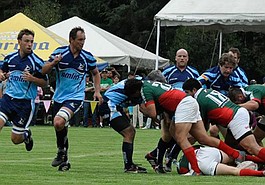 Bermuda's coach Roedolf Van Der Westhuizen has promised his 'strongest line-up' when they take on USA South Rugby as part of the NACRA's North Caribbean Championship.
---
Energy levels were high at the National Sports Centre as Serevi Rugby spread the oval-ball gospel in Bermuda.
---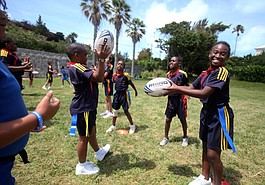 The Serevi Rugby programme is back in Bermuda — and they were teaching young students at Prospect Primary key rugby skills on Tuesday.
---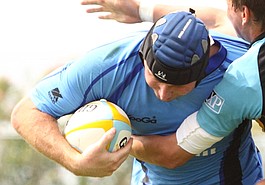 Bermuda went down 51-9 to Mexico in Dos Rios, Huixquilucan, as they succumbed to a ruthless home performance and the crippling effects of playing at altitude on Saturday.
---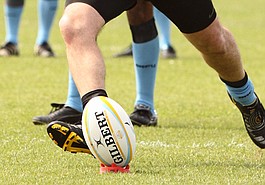 The Bermuda national rugby team, ranked #52 in the world, travel to Mexico City on Thursday to play an internationally-sanctioned match against Mexico on Saturday.
The Bermuda Sun bids farewell...
JUL 30, 2014: It marked the end of an era as our printers and collators produced the very last edition of the Bermuda Sun.