BASKETBALL
The Team Hurricane Basketball Program's summer of growth and learning continued at Coaching U Live in Las Vegas.
---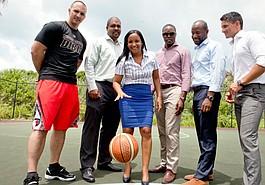 Big Brothers Big Sisters is sending three young people to the Dibia Basketball Camp next month thanks to the spontaneous donation of four charity-minded friends.
---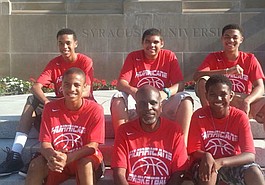 Five of Team Hurricane Basketball Programme's most promising players have returned home from famed coach Jim Boeheim's Basketball camp at Syracuse University.
---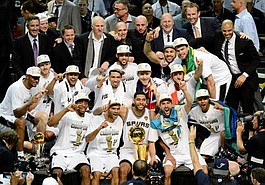 Bermudian Matt Herring said the San Antonio Spurs' NBA Finals win will stay with him 'forever'.
---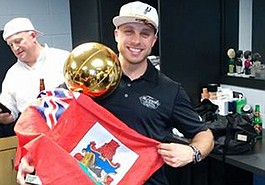 Bermudian Matthew Herring, strength and conditioning coach for the San Antonio Spurs, celebrated as the team won the NBA title on Sunday night.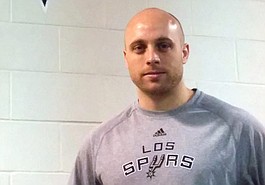 Bermudian Matt Herring achieved a professional breakthrough after he was appointed the San Antonio Spurs' strength and conditioning coach.
---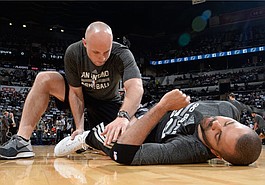 Spending every day with Tony Parker would send many NBA fans into dreamland - but for Bermudian Matt Herring it's his job.
---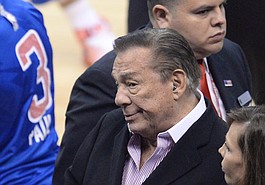 Sports Chicks gives her verdict on the now infamous tape featuring Donald Sterling's racist remarks and the heavy punishment dished out by the NBA.
---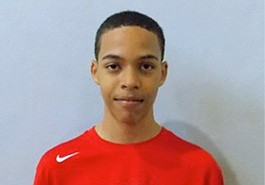 The Team Hurricane Basketball Programme has announced that five of its players will be participating in famed coach Jim Boeheim's Basketball Camp from June 28.
---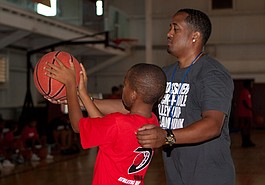 The Dibia Spring Skills Clinic is almost here — and there are still places left for budding basketball players from the ages of eight to 18.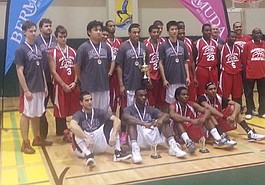 Sandys 360's Team Hurricane Basketball Programme did themselves proud at Bermuda's premier international youth basketball competition, the Thanksgiving Classic.
---
The Wolfpack Fall Basketball League features the Final Four in a tournament for League Champions this weekend.
---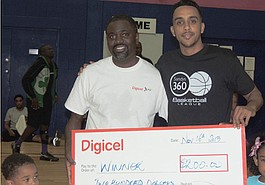 Almost $2,000 was raised for the Family Centre at the Caines Brothers Charity 3 on 3 Basketball Tournament.
---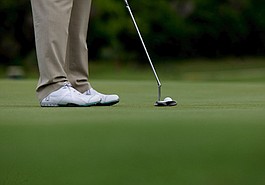 Golfers Darryd Dillas and Will Haddrell's convincing win in Four-Ball Championships; Premier Basketball League; football match changes.
---
Bermuda suffered their third defeat of the World Youth Netball Championships, going down 62-32 to Northern Ireland yesterday.
The Bermuda Sun bids farewell...
JUL 30, 2014: It marked the end of an era as our printers and collators produced the very last edition of the Bermuda Sun.