CUP MATCH 2014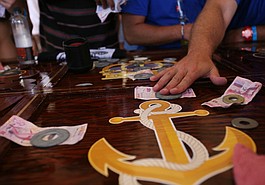 Crown and Anchor lessons will be given by Hattie Armstrong at Harbour Nights on Wednesday.
---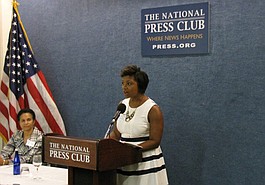 The wonders of Cup Match, with its roots in the emancipation of slaves, were presented to the National Press Club in Washington, DC last week.
---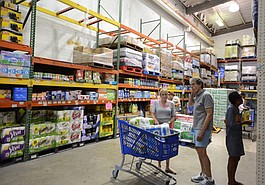 Honey Adams Bell: With Cup Match being right around the corner, now is a good time to remind consumers that we must all resist the urge to overspend over the holiday.
---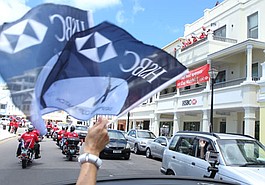 Cup Match is as much about consumerism as it is about cultural heritage, writes Glenn Jones.
---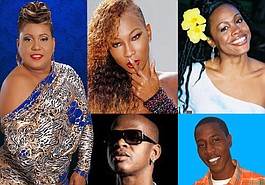 Wining Queen Denise 'Saucy Wow' Belfon is one of a host of entertainers who will battle it out on stage at this year's Soca v Reggae concert at Snorkel Park Beach.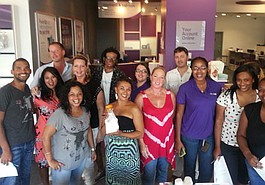 The finalists have been announced for CellOne's first annual Summer Swizzlers Competition.
---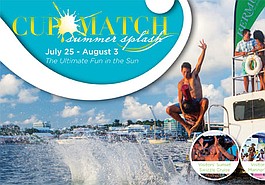 The Bermuda Tourism Authority has launched a tailor-made Cup Match itinerary for visitors full of activities and entertainment options throughout the holiday weekend.
---
---
Culture Minister Wayne Scott: 'I wish to share with the people of Bermuda the Emancipation events being organized by the Department of Community and Cultural Affairs.'
---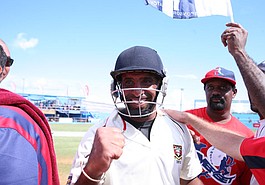 The Cup Match Classic battle lines were officially drawn on Thursday as the two club presidents went head-to-head at sponsor HSBC's Harbourview headquarters. Read more at www.bermudasun.bm.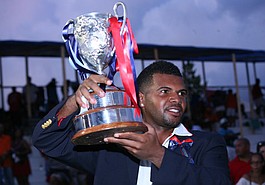 Somerset president Alfred Maybury said on Friday his club could be entering into a period of Cup Match dominance.
---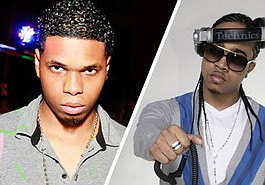 A DJ with a radio audience in its millions and a top Miami DJ are part of the line-up for this year's official Cup Match after party.
---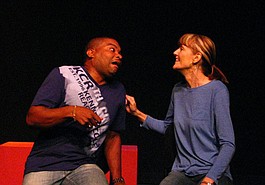 Comedy group Imrov Bermuda will raise both laughs and funds this year as part of its Imrov Comedy Cup Match event.
---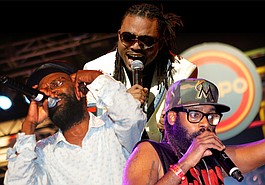 The key to large-scale, top quality entertainment in Bermuda is collaboration, according to the three promoters organizing the Cup Match Summer Splash event this year.
---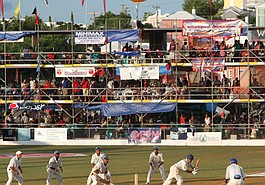 Somerset Cricket Club is beginning preparation of its defense of Cup Match on Tuesday, June 17
The Bermuda Sun bids farewell...
JUL 30, 2014: It marked the end of an era as our printers and collators produced the very last edition of the Bermuda Sun.