GOLF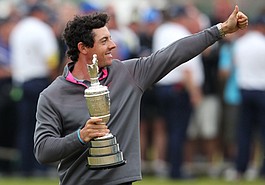 Rory McIlroy of Northern Ireland earned an invitation back to Bermuda for the PGA Grand Slam of Golf on Sunday when he won his third Major at The Open.
---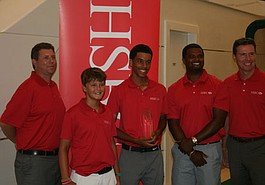 Cory DeSilva basked in his maiden HSBC National Championships success and then turned his focus to carving out a career in the sport.
---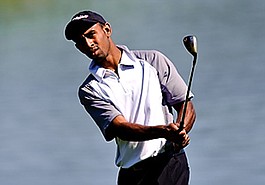 Bermuda golfer Camiko Smith has been named the African American Golfers' Digest Golfer of the Week.
---
Paul Adams: Martin Kaymer is a prodigious 'practiser' who thinks nothing of playing for six or seven hours each day.
---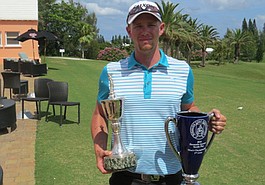 Mark Phillips won the Bermuda Amateur Stroke Play Championship on Monday and vowed to use it as a platform to collect more silverware.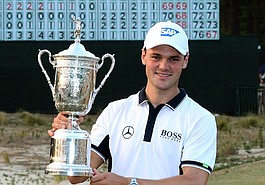 German Martin Kaymer won his second major Sunday at the U.S. Open, qualifying to return to Bermuda for the PGA Grand Slam of Golf.
---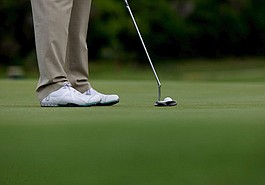 The Bermuda Amateur Stroke Play Championships got under way at Port Royal Golf Course today. See story for first and second round tee-off times.
---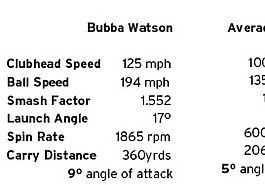 Paul Adams: Launch monitors use sophisticated technology radar to measure the speed, launch angle and spin rate of the golf ball as it leaves the clubface.
---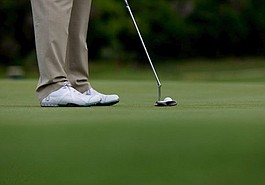 The 62nd Bermuda Goodwill Pro-Am Golf Tournament will be held from December 8-12, 2014.
---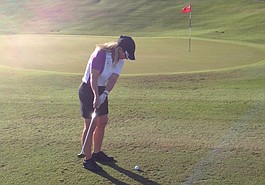 THE KEY TO PUTTING FROM OFF THE GREEN
Golf columnist Paul Adams predicts that Pinehurst will play like no US Open course in history.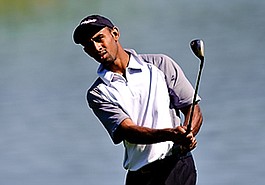 Camiko Smith finished final qualifying for the US Open 12-over par at Woodmont Country Club in Rockville, Maryland, on Monday, missing out on a place at Pinehurst.
---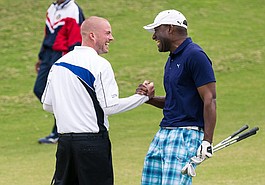 Reggae sensation Collie Buddz and media man Glenn Jones will square off in a golf showdown for the second time.
---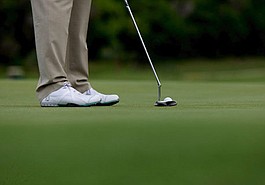 The final round of the 2014 Men's Senior Amateur Championship came down to a battle between Arthur Jones and Hav Trott. Jones won with a three-round total of 213.
---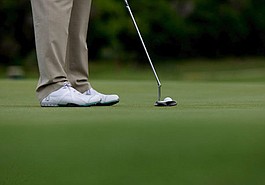 The 2014 Senior Amateur Championships will be played at Riddell's Bay Golf and Country Club from Monday.
---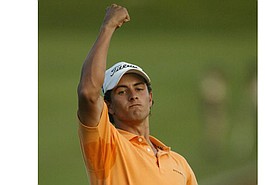 Adam Scott says he has the experience to know exactly how much work is needed to stay at the top of the game.
The Bermuda Sun bids farewell...
JUL 30, 2014: It marked the end of an era as our printers and collators produced the very last edition of the Bermuda Sun.