LIFESTYLE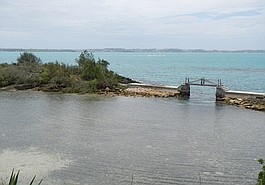 The old bridge across to Hospital Island in Sandys has been resurrected and the island's crumbling convict bathhouse has been restored to its former state.
---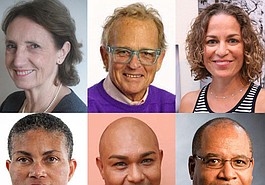 Bermuda's artists, musicians and performers line up to praise the work of the newspaper, calling it "a champion for the arts and community building".
---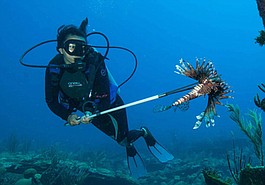 Sarah Lagan: In this, the last issue of the Bermuda Sun, I would like to thank all our readers, all my colleagues and all the people who have generated so many exciting stories over the years.
---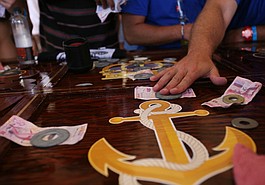 Crown and Anchor lessons will be given by Hattie Armstrong at Harbour Nights on Wednesday.
---
The people behind the City Fashion Festival are offering attendees the chance to win an iPhone 5c for filling out one of their surveys.
---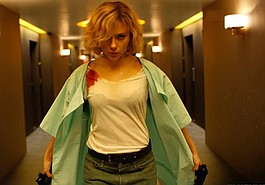 Showing this week: Lucy and Planes: Fire and Rescue at Speciality Theatre; Hercules at Liberty Theatre; Dawn of the Planet of the Apes at Neptune Theatre
---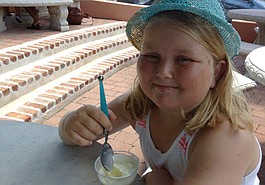 Food reviewer Eliza Olander says Cafe Ole at Crystal Caves is 'a welcoming, happy place to come to'.
---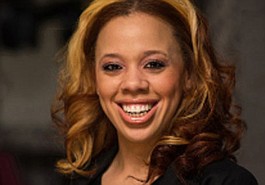 Pinky Emery: When searching for the right hair colour, always consider your skin tone and what colour best suits you, as we often pick celebrities with the colours we love who frequently have a completely different skin tone from ourselves.
---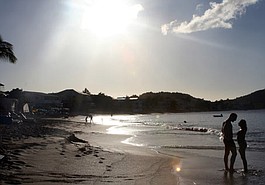 Divi Little Bay beach resort in St Maarten is now offering all-inclusives - all you can eat and drink and free WiFi. Prices start at $181 per adult per night and $63 per child per night.
---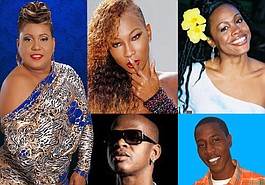 Wining Queen Denise 'Saucy Wow' Belfon is one of a host of entertainers who will battle it out on stage at this year's Soca v Reggae concert at Snorkel Park Beach.
---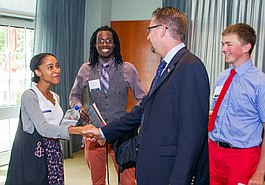 Minister Michael Fahy hosted a reception for Summer Employment interns on Thursday.
---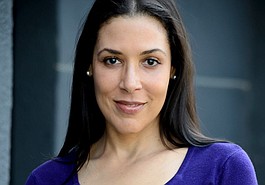 Award-winning screenwriter and author Toni Ann Johnson - who has Bermudian roots - will hold a meet and greet on Saturday for her new book.
---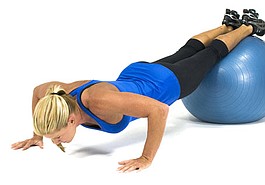 Colin Ayliffe: Resistance to any movement is just a means to an end. It doesn't really matter if we're using dumbbells, kettlebells, medicine balls or our own weight.
The Bermuda Sun bids farewell...
JUL 30, 2014: It marked the end of an era as our printers and collators produced the very last edition of the Bermuda Sun.