SHABNAM JHEENGOOR
Belaid and Shabnam Jheengoor: Malaysia is currently going through a strange crisis. Christians and Muslims are fighting over the use of the word 'Allah'.
---
Shabnam Jheengoor: Can Muslims living in Britain and other Western countries ever hope to reconcile their faith and loyalty to their respective countries of residence?
---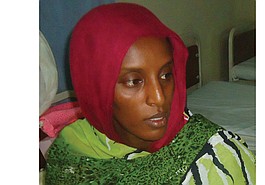 Shabnam Jheengoor: Freedom to choose and practise one's faith without restriction is a fundamental right, which Islam has guaranteed to everyone.
---
The Bermuda Sun bids farewell...
JUL 30, 2014: It marked the end of an era as our printers and collators produced the very last edition of the Bermuda Sun.