TOURISM & HOSPITALLITY
It's an "exciting time" to take over as the general manager of the Fairmont Hamilton Princess. This from Allan Federer, who took over the post earlier this month.
---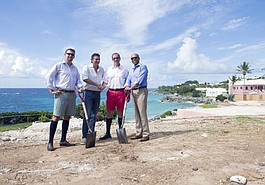 On Saturday, Premier Michael Dunkley, Tourism Minister Shawn Crockwell, and Home Affairs Minister Michael Fahy attended an informal groundbreaking at the Pink Beach Club.
---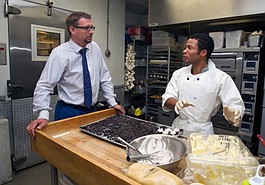 The Summer Employment Programme is well under way with 150 Bermudian college and university Interns working throughout Government, private sector and charities.
---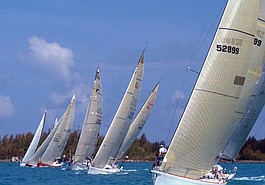 Candidates to host the America's Cup in 2017 are down to Bermuda and San Diego. Bermuda Sun's Don Burgess and San Diego U-T's Bill Center state their respective cases.
---
Celebrity Chef Marcus Samuelsson on Friday said he will "put Bermuda on the map" globally, and hopefully more jobs will be created for Bermudians along the way.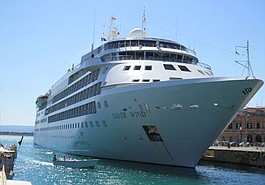 Hamilton and St George's could see an influx of cruise ships in 2017 if Bermuda is chosen to host the America's Cup.
---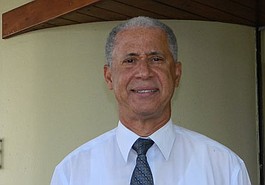 Mr. Stephen Todd has been appointed Chief Executive Officer of the Bermuda Hotel Association and the Hotel Employers of Bermuda.
---
The BTA is pleased to announce a repeat of the six-part Tourism Experiences Investment Lunch & Learn sessions that will begin Wednesday, July 16.
---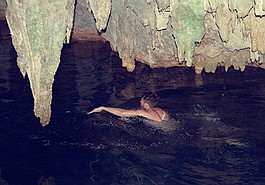 Hidden Gems of Bermuda has just signed a partnership deal with Rosewood Tucker's Point.
---
The Fairmont Hamilton Princess on Thursday announces the appointment of hospitality veteran Allan C. Federer as general manager of the iconic hotel, effective July 2.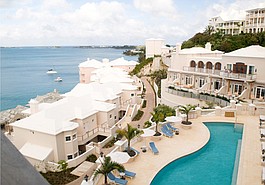 Rosewood Tucker's Point has again been certified by Green Globe, a world leader in certification of sustainable travel and tourism businesses.
---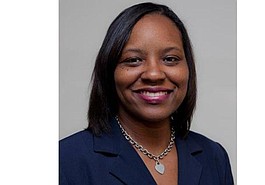 Bermuda Hospitality Institute will be relocating office to 22 Church Street as of July 1 within the headquarters of the Bermuda Tourism Authority.
---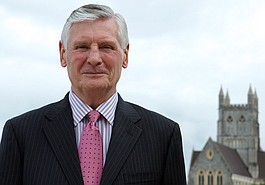 The Bermuda Tourism Authority has pumped large sums of money into an online marketing campaign in the US and Canada.
---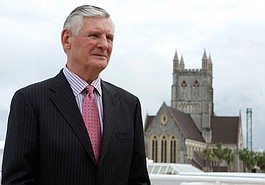 Making Bermuda a year-round destination has to be a top priority to reinvigorate the tourism industry, according to BTA CEO Bill Hanbury.
---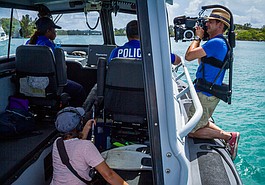 A German film crew has been exploring Bermuda this month for a programme that will air on their national TV network.
The Bermuda Sun bids farewell...
JUL 30, 2014: It marked the end of an era as our printers and collators produced the very last edition of the Bermuda Sun.