EQUESTIAN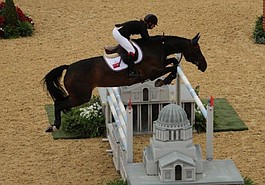 Equestrian show jumper Jillian Terceira has reached the qualifying standard to participate in the World Equestrian Games in France at the end of August.
---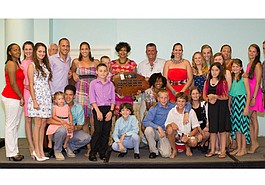 The Bermudian Equestrian Federation held their annual prize giving ceremony on Saturday at the Hamilton Princess.
---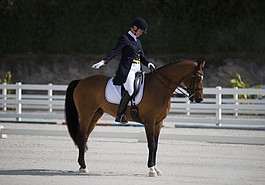 Dawn Fox achieved her second qualifying mark for the Central American and Caribbean Games - but she will be unable to compete unless sponsorship can be found.
---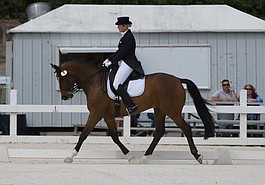 Jeanne McDonald (USA) and Cara Witham (CAN) will be in Bermuda to judge the CEA Dressage Challenge this weekend at Vesey Street on Saturday, starting at 9:30am.
---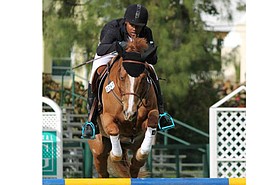 Warwick Academy student Khaleb Tota, 16, will compete in a Junior jumping competition in Wellington, Florida from Tuesday.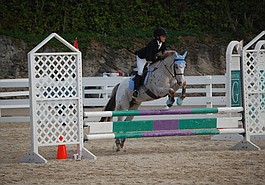 Lucas Bridges, on You'll Be Amazed, won the two pony jumping classes at the jump show at Vesey Street at the weekend.
---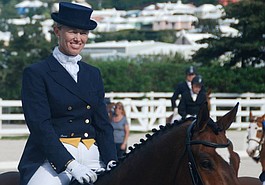 Bermuda scored a total of 201.396 per cent in the FEI World Dressage Challenge event on Wednesday at Vesey Street.
---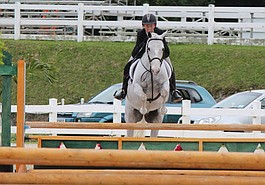 There was plenty of excitement at the BEF's Hunter and Equitation show at the weekend, with Sarah Tomlinson winning Adult Champion and Casey Truran claiming the junior title.
---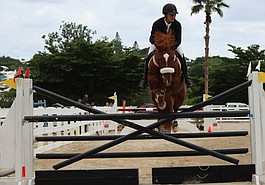 The Bermuda Equestrian Federation will be holding its Hunter/Equitation Show at the National Equestrian Centre, Vesey Street in Devonshire on Saturday and Sunday.
---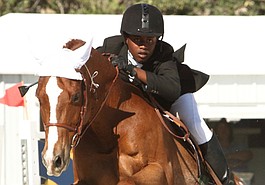 Bermudian equestrian rider Khaleb Tota turned in another encouraging performance at the CSN Hasbergen in Germany.
Khaleb Tota recorded a string of good finishes at the CSN Recke in Germany. The young Bermudian equestrian rider competed with mounts Queensmare and Conchita.
---
Kaleb Tota competed this weekend at his 1st CSI Competition in Germany, an International competition for Young Riders under 18.
---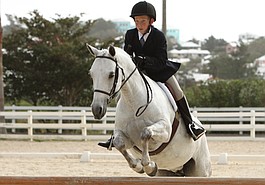 Brothers Casey and Christian Truran won a total of eight trophies between them at the annual Bermuda Equestrian Federation Prize Giving Dinner.
---
Philip Correia and his stallion Emmerson were the star performers at the FEI World Jumping Challenge 2013 at the National Equestrian Centre at Vesey Street at the weekend.
---
Bermuda will prepare for the FEI World Dressage Competition with a visit on Friday from influential American Tom Poulin.
The Bermuda Sun bids farewell...
JUL 30, 2014: It marked the end of an era as our printers and collators produced the very last edition of the Bermuda Sun.