FOOD
---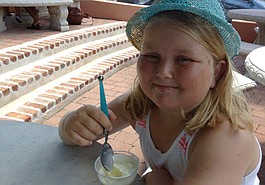 Food reviewer Eliza Olander says Cafe Ole at Crystal Caves is 'a welcoming, happy place to come to'.
---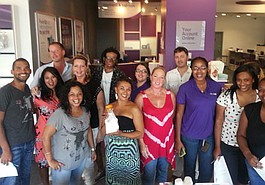 The finalists have been announced for CellOne's first annual Summer Swizzlers Competition.
---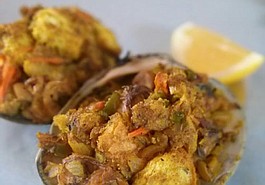 Sun columnist Ashley Tucker shows you how to make cutesy curried clam 'stuffies' - a healthier substitute for musssel pie.
---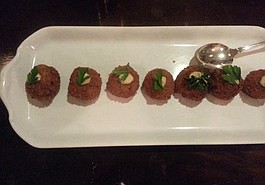 Celebrity chef Marcus Samuelsson is loathe to reveal what his permanent restaurant will carry on its menu when it opens at the Fairmont Hamilton Princess in May next year.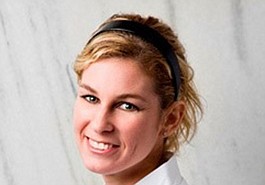 A former Top Chef finalist has come to Bermuda to lead the Samuelsson at HP kitchen during the last few weeks of the pop-up.
---
Celebrity Chef Marcus Samuelsson on Friday said he will "put Bermuda on the map" globally, and hopefully more jobs will be created for Bermudians along the way.
---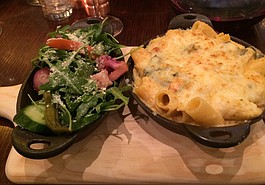 A meal at the acclaimed Red Rooster in Harlem has surprising similarities to the cuisine in Bermuda, writes Glenn Jones.
---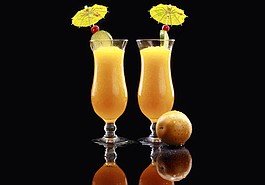 CellOne is the company behind the first ever Summer Swizzler — Swizzle Mix Contest in in the run-up to the Cup Match holiday.
---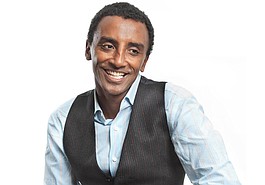 Marcus Samuelsson will be in Bermuda in July and there will be several opportunities for members of the public to meet him.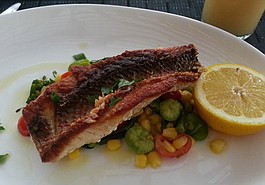 With hotel renovations still on going, the waterside 1609 eatery is open for business and the brand-new happy hour Marina Nights has been launched.
---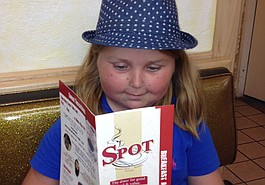 Food reviewer Eliza Olander says The Spot Restaurant is "a happy place to be; it's not fancy but it's very welcoming".
---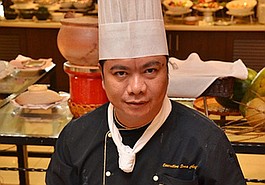 Chef Adisak Saephoo of L'Oriental talks about his life experience in this month's My Kitchen.
---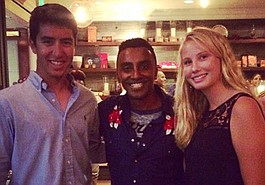 Dinner guests on Sunday at Samuelsson at HP pop-up restaurant were pleasantly surprised when famed celebrity chef Marcus Samuelsson made an appearance.
---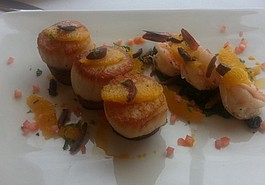 Coco Reef has introduced its new summer menu, which includes some adventurous selections that are unlikely to be found elsewhere on the island.
The Bermuda Sun bids farewell...
JUL 30, 2014: It marked the end of an era as our printers and collators produced the very last edition of the Bermuda Sun.