COMMUNITY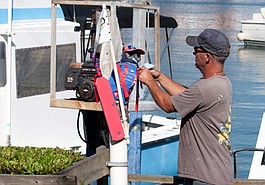 Photos: A Cup Match-loving owl mascot on Harbour road, usually dressed in loyal West End colours, was the victim of an overnight East End prank on Wednesday.
---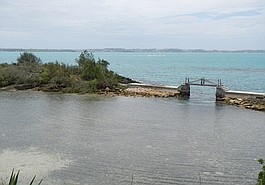 The old bridge across to Hospital Island in Sandys has been resurrected and the island's crumbling convict bathhouse has been restored to its former state.
---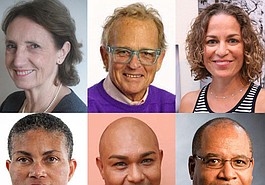 Bermuda's artists, musicians and performers line up to praise the work of the newspaper, calling it "a champion for the arts and community building".
---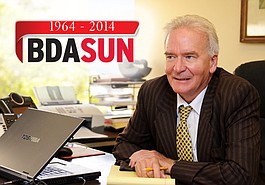 Randy French, Publisher of the Bermuda Sun, revealed on Friday the "painful and difficult" news that the newspaper, 50 years old this year, is to close.
---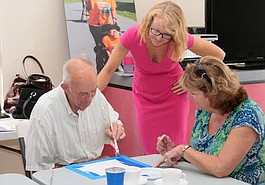 WindReach and Action on Alzheimer's and Dementia have partnered for art classes, laughing therapy and animal interaction for seniors with dementia.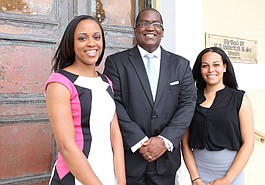 The Bank of Butterfield on Tuesday announced that its Undergraduate and Postgraduate Scholarships have been awarded to Victoria Clarke and Marlena Tucker, respectively.
---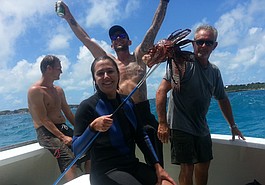 A diverse crowd packed out the dock at BIOS on Saturday for the Groundswell Lionfish Tournament 2014, stripping the reefs of 72 of the predator fish.
---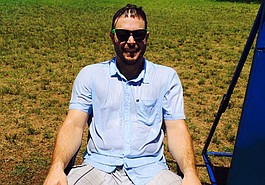 Dozens of residents from the Pembroke area attended the Community Fun Day sponsored by the Pembroke Parish on Saturday.
---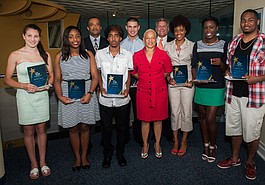 Bermuda CableVision on Thursday awarded seven high school students with its Community Service Award in recognition of the hours of community service they have completed.
---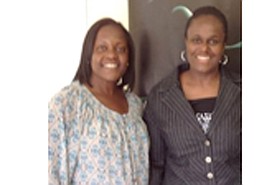 Gina Spence Productions In Christ will present a showcase of local and overseas handmade garments for men, women and children at St. John's Pembroke Sunday School.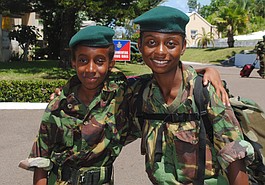 A total of 45 Bermuda Regiment Junior Leaders completed their two week annual training camp this weekend.
---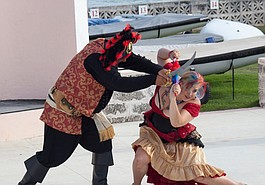 Passing seafarers slowed to catch a glance at the celebrations on Saturday as Lori Robinson and Dan Guerrard made their vows in a pirate-themed wedding at Spanish Point.
---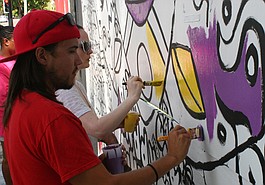 A stretch of Reid Street is getting a facelift on Saturday as volunteers are painting a Gombey-inspired mural in front of the old Canadian Hotel property.
---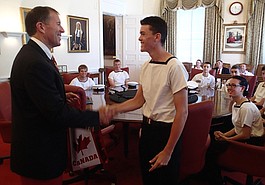 The Bermuda Sea Cadet Corps is once again hosting its annual International Exchange programme with cadets and officers from the UK, Canada and the United States.
---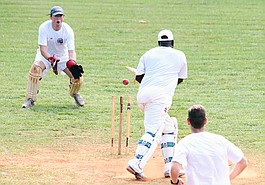 Aon hosted a charity cricket match on Thursday at Devonshire Recreation Club.
The Bermuda Sun bids farewell...
JUL 30, 2014: It marked the end of an era as our printers and collators produced the very last edition of the Bermuda Sun.