EDUCATION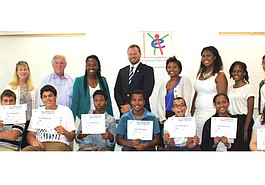 A business to build high performance customized computers and a scheme to launch a water shuttle from the airport took top honors at the 2014 YEI BizCamp over the past three weeks.
---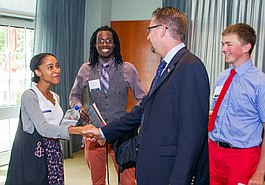 Minister Michael Fahy hosted a reception for Summer Employment interns on Thursday.
---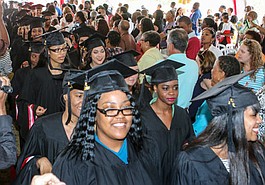 Shadow Education Minister Lovitta Foggo: I would like to congratulate the Bermuda College for its 40 years of service to this community.
---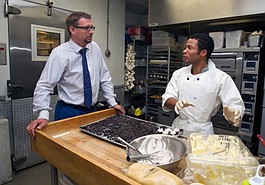 The Summer Employment Programme is well under way with 150 Bermudian college and university Interns working throughout Government, private sector and charities.
---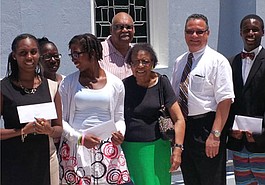 Eight students were on Thursday announced as the winners of the Richard Eve Scholarships for 2014.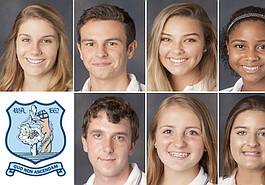 Warwick Academy's graduating class achieved their best ever overall results with a 100% pass rate in the International Baccalaureate Diploma Programme.
---
Bermudian Carlo Paynter has become the first international student to win Pershore College's Motor Achievement Award.
---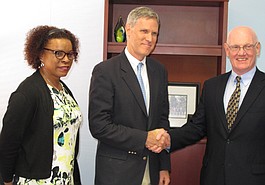 U.S. Consul General Bob Settje on Monday announced an agreement between NASA and Bermuda Ministry of Education to cooperate in scientific exploration education.
---
The Bermuda Aquarium, Museum, and Zoo recently hosted a group of students from Flagler College as they participated in a study abroad course.
---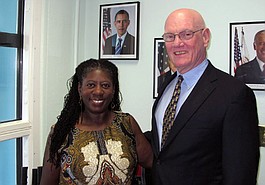 Former Bermuda Ombudsman Arlene Brock has been selected for a prestigious Fulbright Scholarship by the U.S.-U.K. Fulbright Commission.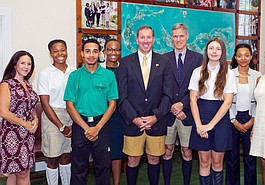 Premier Michael Dunkley and Minister Grant Gibbons welcomed members of the Bermuda Debate Society to the Cabinet Office in advance of the students' trip to Europe.
---
Budding young entrepreneurs are invited to show their business savvy during an innovative training scheme running this summer.
---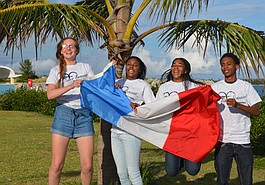 Four young students sponsored by l'Alliance Française des Bermudes left the Island on Saturday to study French for three weeks in Cannes, on the French Riviera.
---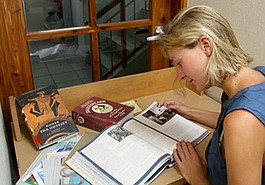 The Bermuda National Library is sponsoring its annual Summer Reading Programme, Read Around the Rock, from June 30 to August 16.
---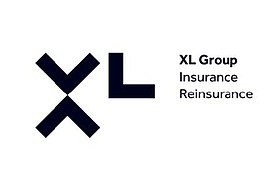 Saltus Honor Roll student Quaejah Cox has been selected as the recipient for the 2014 XL Scholarship.
The Bermuda Sun bids farewell...
JUL 30, 2014: It marked the end of an era as our printers and collators produced the very last edition of the Bermuda Sun.