July 25, 2014 at 11:08 a.m.
Could the script get any worse?
In the wake of the PLP's financial debacle, the OBA was supposed to sail us to solid ground. But they boxed themselves in with wimpy election promises and now seem in danger of drowning in controversy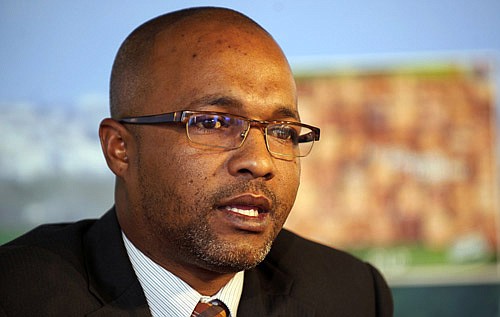 ---
I am bullish on the Bermuda Tourism Authority and what Bill Hanbury and his team are doing.
But when a government is potentially in tatters, it makes life really difficult.
I cannot stand by and watch the government implode in front of our eyes without saying something. 
Likewise, the vitriol spewing from the other side is even more sickening.
With Peace Day (September   19) coming up, it seems turmoil in Bermuda is all around us. Bermudians need a truce — and peace on the Hill. 
The fact some PLP politicians I know personally have bragged that they will bring the government down speaks to the quest for power at all costs (and by any means necessary) at the greater expense of Bermuda's economic revival. 
Should things take a turn for the worse, international business can leave, relocate. Would you believe that some in Bermuda would be happy to see this scenario play out? It is simply unreal.
Bermudians and business leaders must send a strong message to Premier Dunkley and the Leader of the Opposition. Politics has descended to a disturbingly low level. The incitement on talk radio is alarming. We all have too much to lose. 
 "Hate radio" crosses the line of free speech and should be monitored. Social media blogs are even worse. 
Gaming issue mangled
The OBA boxed itself in by making wimpy election promises.
They should never have said gaming would be decided by a referendum in the first place. Their about-face created a firestorm. Whether you support gaming or not, the way they mangled this has set the issue back and delayed or possibly chased away potential resort investors. Then add JetGate to the mix .
Craig Cannonier's stance on same-sex marriage was an affront to Human Rights progress, and once again boxed the OBA in. The gaming and same-sex issues expose the fact that politicians look over their shoulders at the church vote. It leads to inaction rather than leadership.
Now the OBA's chairman has resigned. Can the script get any worse? A party that was supposed to rekindle faith in Bermuda and its future has left me wondering — where do we go from here?
There are only so many times you can shoot yourselves in the foot. I am so disappointed. Couple this with the dire, gutter talk of PLP Leader Marc Bean and Independent MP Terry Lister recently in the House of Assembly — whilst Bermuda is reeling from a recession — you can't help but wonder: how will the OBA come through?
How will Bermuda pull through?

Our politicians have spent Bermuda into a debt hole thanks to the financial mismanagement of the former PLP government. 
Some 5,000 expats gone. Hamilton, St. George's — still ghost towns. Over one million square feet of empty office space in Hamilton. Bermudians in dire straits as their apartments remain unrented; mortgages being recalled; school fees and college tuition cash gone (many depended on rental income for such).
I thought the OBA would come in and move at the speed of business and create real investment policy and create jobs for Bermudians.
Throw the dice already
We have danced around resort gaming for nearly two years under the OBA. It seems it's every man for himself out there right now. For politicians to go on holiday for the summer without addressing resort gaming and real estate policy that brings in outside investors is very disappointing. 
The economic mismanagement of the last government has put Bermuda on the rocks. The OBA was to sail us to a brighter future. Instead, the PLP have beaten the OBA up and yet who would want a Bermuda run by the current leader of the PLP?
We live in a paradise that has no equal. It is time we demanded a smart government that can turn Bermuda around. 
A Government with a leader unafraid to lead or make decisions. If the past two years are anything to go by, hang on to your hats and your wallet as you will need it if things do not change.
Hate/race-based politics should not be tolerated. If anyone cannot see this has polarized Bermuda then your heart ain't beating.
Bermuda could be the envy of the planet. We could all be united. But we gotta hold hands and dance different. 
People who swim in the hatred of the past have no place in the 21st century.

---
The Bermuda Sun bids farewell...
JUL 30, 2014: It marked the end of an era as our printers and collators produced the very last edition of the Bermuda Sun.