July 11, 2014 at 10:59 a.m.
OBA blew its chance to right a wrong
Decades ago, both black and white Bermudians lost their homes in Tucker's Town to make way for tourism development. The PLP's push for a Commission of Inquiry has been blocked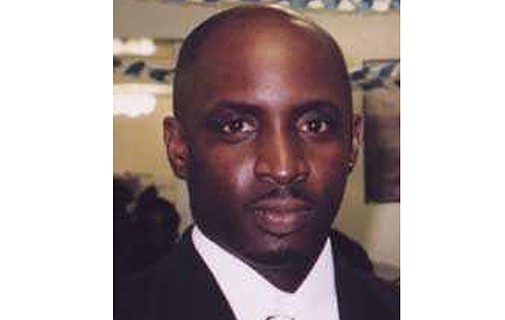 ---
"Old Pirates yes they rob I"
— Bob Marley
In the early 1900s,Tucker's Town was owned by both black and white Bermudians. 
It was a community unto itself: there were two churches, a general store, a school, a Post Office, a cricket pitch and a cemetery. Black farming and fishing families, such as the Lamberts, Smiths and Talbots, dominated the area.
However, in the early 1900s, this land was stolen from both black and white Bermudians and given to select, rich, white foreigners. The blacks were forced to move from prime farming and fishing areas to be huddled like sardines in the area now known as Devil's Hole.  
Today, Tucker's Town is the home of many rich, famous foreigners, such as former New York Mayor Michael Bloomberg, Ross Perot and former Italian Prime Minister Silvio Berlusconi.  
In 1917, there was a Trade Development Board (TDB) composed of members such as the president of the Bank of Bermuda, the Mayor of Hamilton, a prominent politician and a Front Street store owner. Sort of equivalent to our Bermuda Tourism Authority and the Chamber of Commerce.    
Bermuda was facing economic hardships when the steam ship that brought 27,000 tourists each year to the island was taken out of service — similar to the way in which today's global forces are exerted on our international business sector.
In response, the TDB proposed that government acquire Tucker's Town (510 acres) to build a hotel and golf course. The English steamer company Furness-Withy was then offered part ownership in this land in exchange for their transportation of tourists to Bermuda. It was similar to the recent proposal of commercial immigration and the recently passed Companies Act amendment that allows foreign companies to acquire our land.
Typical of a friends and family plan, some members of the TDB and Furness-Withy formed a partnership and formed the Bermuda Development Company (BDC).  Legislation was rushed through the House to force landowners to hand over their lands.  Only two MPs voted against the Bill. 
Those who refused to give up their lands were deemed "troublemakers" who "failed to grasp the great advantages which will accrue for themselves and their neighbours". Similar to MP Bob Richards' mantra that "Bermudians just do not understand".    
Overnight, a community literally vanished. The previous landowners now became maids, cooks, and caddies in the new hotel.
On Friday July 4, 2014, MP Walton Brown tabled a motion to create a Commission of Inquiry to investigate who was robbed by whom, and to possibly outline compensation for these robberies.
The following OBA MPs fought tooth and nail against the move, and by doing so effectively denied Bermudians the chance to receive compensation:
Jeanne Atherden
Kenny Bascome
Craig Cannonier
Shawn Crockwell
Michael Dunkley
Dr Grant Gibbons
Patricia Gordon-Pamplin
Trevor Moniz
Nandi Outerbridge
Bob Richards
Sylvan Richards
Wayne Scott
Cole Simons
Glen Smith
Jeff Sousa
Every last one of them refused to stand up for Bermudians. Except one.
I tip my hat to the Deputy Speaker of the House, Suzann Roberts-Holshouser, for being the only OBA MP to stand up for Bermudians and vote on the side of morality. I understand that she was verbally criticized by several OBA MPs for her stance. 
This further crystallized for voters exactly how the OBA feels about Bermudians who stand up for themselves. The OBA should no longer have to wonder why a growing number of Bermudians view them as anti-Bermudian and pro-foreigner.
For the families who had their land stolen generations ago, this is indeed a moral victory.
As we work as a community to address the wrongs of the past, let us not repeat the mistakes of the past. We need to carefully manage our land today in order to protect our children's future birthright tomorrow. n  
"Cause all I ever have is Redemption songs"
— Bob Marley
Link to the debate audio:
https://soundcloud.com/thomas-famouss/07-july-04-hoa-walton-browns-motion

Feedback:
[email protected]
---
The Bermuda Sun bids farewell...
JUL 30, 2014: It marked the end of an era as our printers and collators produced the very last edition of the Bermuda Sun.