July 11, 2014 at 5:23 p.m.
Live a peaceful and godly life and you will be mocked
Some people dislike, hate and detest the church, while others seek to live a lifestyle of holiness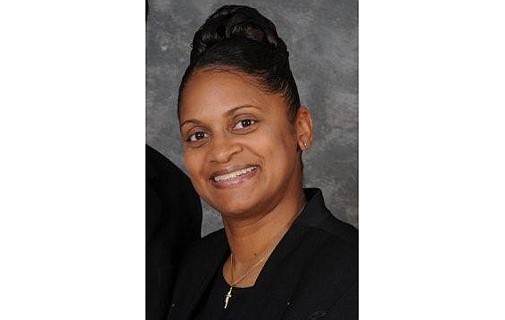 ---
When you are commissioned to rebuild God's place of peace and praise, you will automatically incur the wrath of those who hate your God. 
They hate your God, and by natural default they must find a reason to hate you.  
Remember, the greatest battle you will ever face is the mind battle, and the enemy wants to get into your mind. 
Of the mind, the following has been said:
"The teacher who is indeed wise does not bid you to enter the house of his wisdom but rather leads you to the threshold of your mind" — Khalil Gibran.
"You will never do anything in this world without courage. It is the greatest quality of the mind next to honour" — Aristotle.
Christians are encouraged to have the mind of Christ. The other side, the evil side, must aim to encourage you to live according to the mind of the antichrist. 
Oh, in case you don't believe in the antichrist spirit, simply turn on your TV, surf the Internet, read the papers — local and foreign, listen to the radio, and read through Facebook threads. 
It will then be quite evident to you that there are those who dislike, hate, and detest the church and there are those who seek to live a lifestyle of holiness. 
Please understand that the times your fore-parents spoke about is right before your eyes. 
Today, evil insists on mocking good. Today, evil insists on making acceptable what the Bible called sin and sinful. 
As members of the body of Christ, you are admonished to present your body a living sacrifice. On the other hand, Satan wants you to know that it is your body, and you can do with it what you want. 
Today, mockery of the clean, holy, joyful, peaceful, and godly way of life is quite the norm. 
Today, those in high places of authority have no issue coming against the very plan of God, and they strongly implement rules and laws that strike against the very heart of God.
Yet, I tell you that because God allowed Nehemiah to build amongst the godless masses of those who mocked the plan of God, then the good news is that the plan that God has established for your house of worship shall prosper and come to fruition too. 
Nehemiah 4:1 But it came to pass, that when Sanballat heard that we builded the wall, he was wroth, and took great indignation, and mocked the Jews.
2 And he spake before his brethren and the army of Samaria, and said, What do these feeble Jews? will they fortify themselves? will they sacrifice? will they make an end in a day? will they revive the stones out of the heaps of the rubbish which are burned?
Nehemiah's enemy could not stand the fact that what they said would not happen was actually taking place right before their very eyes. 
The walls were going up! The city was experiencing restoration.The enemy nations began to mock the people of Israel. They wanted to get "in their heads" and fill their mind and hearts with discouragement, so that the work would cease.
They mocked the workers. They sought to taunt the workers with words of mockery.
For every question of the enemy, they have really only confirmed the plan of God for you. 
Their question: What do these feeble Jews? 
My response: NIKE! Yes, we are doing it. 
Their question: Will they fortify themselves? 
My response: Yes, we are strengthening ourselves.
Their question: Will they sacrifice? 
My response: Oh, yes we will sacrifice in worship unto our God.
Their question: Will they make an end in a day? 
My response: Oh, yes, we shall accomplish all that God has set forth for us to do today.
Their question: Will they revive the stones out of the heaps of the rubbish that are burned? 
My response: You better believe it. We serve a God who causes dead things to arise. We shall arise and create a place of memorial to honour God. 
While they are mocking you, God is making it happen for you!  Let them do what they will do. You? You continue to build up and bring to fruition a return of glory to your city. 
---
The Bermuda Sun bids farewell...
JUL 30, 2014: It marked the end of an era as our printers and collators produced the very last edition of the Bermuda Sun.